Corner Office
Pablo Pardo
Pablo
$595 - $675
Free Delivery
No Sales Tax
Price Match Guarantee
Today, everyplace is a workplace. Due to the constantly changing landscape of work, the new open workplace can be inconvenient, uninviting and distracting. Corner Office is designed to enhance the flexibility and efficiency of today's open plan workplace by defining personal space in these dynamic environments. It contributes to motivation, efficiency and well-being; providing visual privacy, sound reduction, task lighting, and desktop power. Corner Office provides light, power and privacy in a flexible desktop unit that is perfect for shared desking groups as well as home office situations. It is an instant ergonomic upgrade to existing open tables and desks. A pop-up desktop office in a box requiring minimal installation time. Corner Office represents a new type of product for productivity. It's systemic and flexible, offering various degrees of privacy and power provision. The system comprises three elements: a glare-free, fully dimmable LED corner task light that incorporates power ports featured in its armature; a set of optional acoustic deterrent fabric panels; and an optional pocket accessory that provides a place to store a phone or tablet, keeping things clutter-free. Easily reconfigurable, the system is light weight and easy to assemble and install. Corner Office can also be quickly reconfigured to accommodate the changing needs of dynamic work groups.
Measurements: Corner Office 15, W 15.5" X H 18", Side Panel 15.5"
Measurements: Corner Office 30, W 30" X H 18", Side Panel 15.5"
Materials: Aluminum Lamp Assembly, Polycarbonate Lens, Steel Base, Polyester Panel, 2 USB type A-10-Watts Charging Ports, 1 USB type C-35-Watts Charging Port, High Output LED Array, Dimmable
This product usually ships in 5 to 7 days.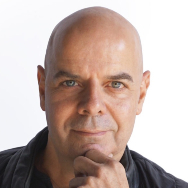 The Pablo Studio is a small group of inventors with a diverse background in industrial design and a deep understanding of manufacturing, materials and technology. They aim to foster a sense of discovery and deeply personal utility in people's interaction with objects. In beginning a new project, the team isolates a concept, meticulously refines it, and then reduces it to its central principle. Throughout this process the designers allow themselves to discover and freely explore new ideas, but the measure of each new modification or enhancement is its conceptual necessity. The studio requires each design element to contribute to the essence of an object, following the Pablo philosophy of "less is more." Pablo Studio works together to develop products that offer people unique experiences and broaden the field of lighting design.