Bola Disc Table Light
Pablo Pardo
Pablo
$695
Free Delivery
No Sales Tax
Price Match Guarantee
The Bola Disc Table light's iconic silhouette is defined by its elegant chromed stainless steel disc shade positioned at 45 degrees while elevated by an opaline glass globe diffusor that appears to float over its marble cylinder base. The shade can be rotated 360 degrees to provide multiple lighting possibilities allowing its friendly asymmetric design to cast both direct and indirect light where you need it most. This distinctly iconic design is perfectly suited for desks, bedside stands, and reading nooks. The Bola Disc table light also features full-range dimming via a discreet push button switch and is available in a variety of exquisite base and shade combinations in marble and polished stainless steel.
Measurements: W 12" X H 15.6"
Materials: Stainless Steel Shade in Brass, Chrome or Gunmetal, Opal Glass Globe, Base in Carrara White Marble or Marquina Black Marble, 360 Degree Rotation, Integrated LED Included, Dimmable
This product usually ships in 5 to 7 days.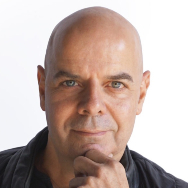 The Pablo Studio is a small group of inventors with a diverse background in industrial design and a deep understanding of manufacturing, materials and technology. They aim to foster a sense of discovery and deeply personal utility in people's interaction with objects. In beginning a new project, the team isolates a concept, meticulously refines it, and then reduces it to its central principle. Throughout this process the designers allow themselves to discover and freely explore new ideas, but the measure of each new modification or enhancement is its conceptual necessity. The studio requires each design element to contribute to the essence of an object, following the Pablo philosophy of "less is more." Pablo Studio works together to develop products that offer people unique experiences and broaden the field of lighting design.