Uma Mini Sound Lantern
Pablo Pardo
Pablo
$325 - $795
Free Delivery
No Sales Tax
Price Match Guarantee
UMA Mini is the newest addition to the UMA family, now more portable than ever to travel with you anywhere you go. The revolutionary UMA Mini lantern takes all its cues from its big sister UMA, fusing state-of-the-art LED technology with 360° high fidelity surround sound, while boasting a party mode feature that allows for pairing up to 24 units simultaneously via Bluetooth. UMA Mini also features a touch sensitive volume control and 3 soft light level settings to set the perfect mood. Invoking the primal symbol of the lantern and the warmth of a campfire, UMA Mini is the perfect centerpiece for social gatherings at home, restaurant lounges, and any other outdoor setting.
Measurements: W 4" X H 8.4"
Materials: Polycarbonate Lens, Leather Strap, Silicone Feet, 360 Degree Sound with Bluetooth, Party Mode Links Up To 24 Units, (Charger Block Not Included), Protective Cotton Bag With leather Cord, Dimmable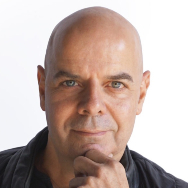 The Pablo Studio is a small group of inventors with a diverse background in industrial design and a deep understanding of manufacturing, materials and technology. They aim to foster a sense of discovery and deeply personal utility in people's interaction with objects. In beginning a new project, the team isolates a concept, meticulously refines it, and then reduces it to its central principle. Throughout this process the designers allow themselves to discover and freely explore new ideas, but the measure of each new modification or enhancement is its conceptual necessity. The studio requires each design element to contribute to the essence of an object, following the Pablo philosophy of "less is more." Pablo Studio works together to develop products that offer people unique experiences and broaden the field of lighting design.