Grid Pendant Light
Pablo Pardo
Pablo
$380 - $450
Free Delivery
No Sales Tax
Price Match Guarantee
Inspired by Japanese joinery tradition, Grid conveys a lightness and weightlessness of form in its orderly structured frame of natural wood or optically clear Frosted acrylic. The CNC cut slats provide optimal diffusion from side viewing angles while celebrating a rich palate of natural wood tones and acrylic that directs ambient light downward with minimal light spill. The design can be suspended individually or in series to create uniquely transformative configurations of light and shadow. Grid can be suspended in single or linear groupings over dining tables, work tables, or hallway corridors to complement the architecture that surrounds it.
Measurements: W 18.5" X H 2.75" X D 18.5"
Materials: Ash Wood or Frosted Acrylic, LED Flat Panel, Dimmable
Usually ships in 5-7 days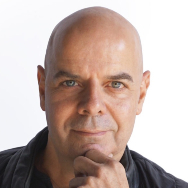 The Pablo Studio is a small group of inventors with a diverse background in industrial design and a deep understanding of manufacturing, materials and technology. They aim to foster a sense of discovery and deeply personal utility in people's interaction with objects. In beginning a new project, the team isolates a concept, meticulously refines it, and then reduces it to its central principle. Throughout this process the designers allow themselves to discover and freely explore new ideas, but the measure of each new modification or enhancement is its conceptual necessity. The studio requires each design element to contribute to the essence of an object, following the Pablo philosophy of "less is more." Pablo Studio works together to develop products that offer people unique experiences and broaden the field of lighting design.