Berlin Chair
Gerrit Rietveld
Spectrum
Starting at $3,640
Free Delivery
No Sales Tax
Price Match Guarantee
Please call 800-959-4729 for product questions or material samples.
The Berlin chair is one of Gerrit Rietveld's most iconic and sought after works. He originally designed the chair for the 1923 Juryfreie Kunstschau in Berlin. In 1960, Rietveld created two new versions of the chair for the boardroom of the National Academy of Visual Arts in Amsterdam. Spectrum now produces the design to exacting standards in both a left and right arm variation. The Berlin chair is constructed of solid oak and beech panels, which are varnished to enhance the the natural grain structure of the wood.
Measurements: W 22.5" X H 39.4" X D 28.2"
Materials: Varnished, Solid Oak and Beech Panels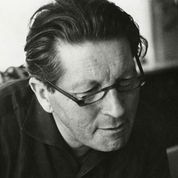 Gerrit Rietveld (1888-1964) was a highly influential Dutch designer, architect and painter. In 1919, Rietveld joined Piet Mondrian, Theo van Doesburg, and other prominent artists to found the De Stijl movement. The celebrated De Stijl artists formulated a language of forms that was intended to attain the greatest objectivity and autonomy in a work of art; their works are stringently non-representational, radically reduced to a geometric arrangement of horizontals and verticals and a palette consisting of the primary colors red, yellow, and blue with the addition of black and white. De Stijl applied these principles to both two-dimensional and three-dimensional work, such as furnishings and architecture. In 1928 Gerret Rietveld became a member of the Congrès International d'Architecture Moderne (CIAM). As an architect, Rietveld designed many buildings and interiors. His biggest and most famous architectural project was the Van Gogh Museum in Amsterdam, realized nine years after his death in 1964. Spectrum now produces Gerrit Rietveld's iconic Berlin and Steltman chair designs to exacting standards based on his original drawings and specifications.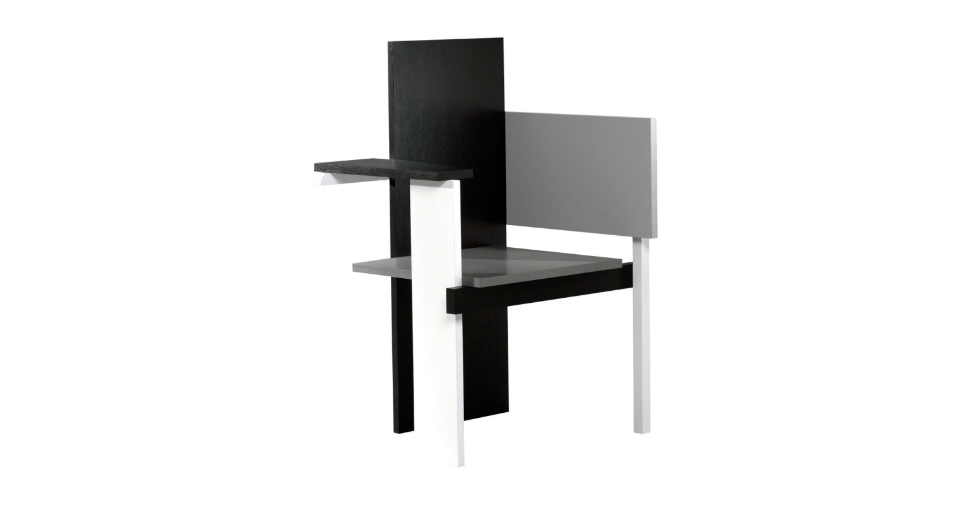 There are many options available for our furniture designs. Please
contact us below to order or call 800-959-4729 for immediate assistance.
There are many options available for our furniture designs. Please contact us
below to order or call 800-959-4729 for
immediate, personal service.
CUSTOMERS ALSO VIEWED