Sky Dome Metal Pendant Light
Pablo Pardo
Pablo
$495 - $750
Free Delivery
No Sales Tax
Price Match Guarantee
The Sky Collection is a modular pendant system featuring multiple shade reflectors that produce refined decorative and performance benefits. Sky Dome is available in both spun aluminum (matte black, matte white) as well as pressed wood (white oak or walnut) shade reflectors. These features, when combined with their powerful 2-sided LED light source, gives the lights a weightless appearance while providing unparalleled illumination in all directions. Sky Dome combines form and function with unsurpassed quality and is available in 3 sizes: 18", 24", and 32". The Sky Series, including Sky Solo and Sky Sound, features Dim-to-Warm Technology to provide a natural range (2700K-2200K) of dimmable light in all directions.
Measurements: W 18", LED Panel 6.5"
Measurements: W 24", LED Panel 6.5"
Measurements: W 32", LED Panel 6.5"
Materials: Polished Aluminum, Matte Black, Shades in White, Black and Brushed Brass, Uplight and Downlight Flat Panel LED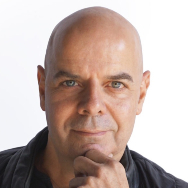 The Pablo Studio is a small group of inventors with a diverse background in industrial design and a deep understanding of manufacturing, materials and technology. They aim to foster a sense of discovery and deeply personal utility in people's interaction with objects. In beginning a new project, the team isolates a concept, meticulously refines it, and then reduces it to its central principle. Throughout this process the designers allow themselves to discover and freely explore new ideas, but the measure of each new modification or enhancement is its conceptual necessity. The studio requires each design element to contribute to the essence of an object, following the Pablo philosophy of "less is more." Pablo Studio works together to develop products that offer people unique experiences and broaden the field of lighting design.