Belmont Floor Light
Brad Ascalon
Pablo
$995
Free Delivery
No Sales Tax
Price Match Guarantee
Belmont's iconic raceway shade form is lined with premium felted wool or premium woven white fabric that floats over a majestic trio of solid wood posts (floor model) or a solid wood base that echoes the shade form (table model). Perfectly suited for residential and hospitality environments alike, Belmont Floor and Table are offered in three luxurious shade colors with two rich wooden finishes. Belmont's warm, glare free light casts both direct and indirect light and is fully dimmable to dial in the ambiance.
Measurements: W 22.2" H 62.5"
Materials: Solid Oak or Walnut Bases, Felted Wood Shades in Silverdale, Charcoal or White. PMMA Diffuser, Built in LED, Dimmable
Usually Ships in 5 to 7 days.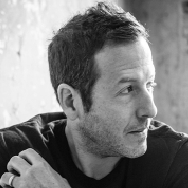 Brad Ascalon's eponymous studio was founded in 2006. The multidisciplinary designer specializes in furniture for the contract, hospitality and residential markets, as well as lighting, packaging, and other consumer products. With a reductive approach to his craft, Ascalon believes in design that is uncomplicated, rational and manages to find the perfect balance of form, function and concept. Through this approach, coupled with a strong understanding of strategy-driven design opportunities for his clients, Ascalon is widely regarded as one of the leading American design voices of his generation. His work has been exhibited around the world, from the global design hubs of Milan, Paris, London, Cologne, Stockholm and New York, to Chicago, Los Angeles, Guangzhou and Moscow, where in 2013 he was singlehandedly invited to represent American design with an installation at Moscow Design Week. Ascalon's work has been featured in top publications including Wallpaper*, New York Times, Architectural Digest, Intramuros, Whitewall, Esquire, Surface, Dwell, Interior Design, Objekt, Interni, Ottagono, Elle Décor, Metropolis and many others.