Toxic Growth
Paulo Machado
Acrylic on Canvas
62" X 62"
Contact for Pricing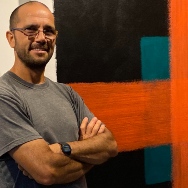 Inspired by the Abstract Expressionists, paintings by Paulo Machado exude a compelling energy and life force of their own. Typically painted on a large, and sometimes massive scale, Machado's paintings express his love of the natural world-animals, plants, and the sea; as well as his deep interest in human endeavors and spiritual meditation, which he explores through color, pattern, line and various brushwork techniques.
Machado's artistic style has evolved and changed over the years-morphed by his experiences in reaction to the ever-changing world around him. He is particularly interested in exploring various states of the human mind. In his series 1 works, Machado addresses the pitfalls associated with judging what is seen based solely on visual perceptions and aesthetic responses. In his series 2 works, Machado uses line as a symbol of energy and organic flow to contrast the human tendency to need to control, influence, and subdue. In his latest series of works, Machado incorporates color shapes and large uninterrupted brushstrokes to symbolize emotions, experiences, states of mind and conscious attempts to heal. According to Machado, "The title of the painting is an important clue, but the viewer always sees what he can see. The viewer always sees what he needs and wants to see. In other words, every image is open to multiple interpretations." Machado continues to shift, reinterpret, and revisit his past modes of expression while continually moving forward with new modes of visual communication based on his love of the natural world.
Born and raised in a small farming village near the bay of São Martinho do Porto, Portugal, Machado always had an interest in visual expression, even as a very young child. He began early adulthood as a monk-having studied philosophy and theology at Catholic University in Lisbon before advancing his religious studies in Italy, England and, finally-Kenya, East Africa. While studying in Nairobi, Machado became disillusioned with his theological track and returned to Portugal before immigrating to the United States to rekindle his childhood passion for visual expression. Having earned a bachelors degree in fine art at the University of Maryland, and a Masters degree in fine art at the Maryland Institute in Baltimore, Machado soon started showing his artwork-garnering critical acclaim in periodicals such as the Washington Post, the Articulate, and Washington Review. That same year, Machado earned a multi-year Fellowship from the prestigious Joan Mitchell Foundation, awarded to select artists in recognition of artistic excellence.
Machado works in various mediums in two and three dimensions, however he is most prolific as a painter in acrylic. Eager to share his creativity with others, for many years Machado has taught visual art and art theory at the college level, including the University of Maryland, and Mount Union College, Ohio. Machado has exhibited his art work extensively over the years at numerous art galleries as well as museums, including: the Art Museum of the Americas, Washington, DC, Biggs Museum of American Art, Dover, DE, Delaware Center for the Contemporary Arts, Wilmington, DE, as well as exhibiting internationally at Northgate Studio, Chester, UK.
V4 Design Specialists is pleased to represent Paulo Machado and promote his artwork to our discerning residential and commercial clients nationwide. We feel strongly that a powerful symbiotic relationship can form between Machado's paintings and the organic forms of the very best modern and contemporary furniture designs. For more information or to discuss a custom commission by Machado, please contact Adam Vassar directly at 302-295-3688.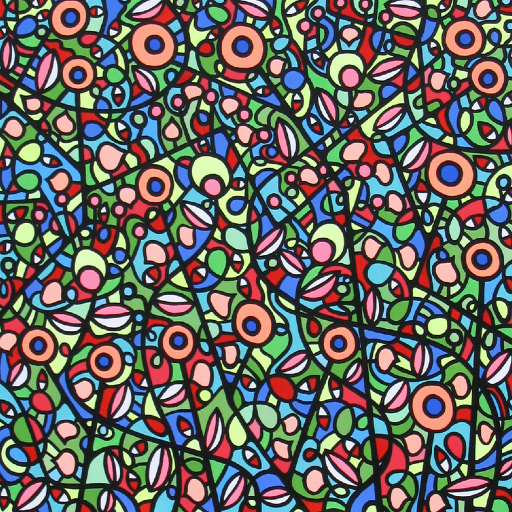 CUSTOMERS ALSO VIEWED